While everyone is going gaga over Balmain, I've been oggling Nina Ricci's latet collection, and possibly Olivier's last for the label. I'm sure you have all seen the latest Gareth and Balmain collections on numerous blogs, so I'll stick with Olivier.
Olivier Theyskens is someone I've been following for awhile now. First designing under his own name, then under Rocha, and now Nina Ricci. I love this collection with it's hard edge and amazing towering platform shoes (the shoes totally remind me of Luxirare).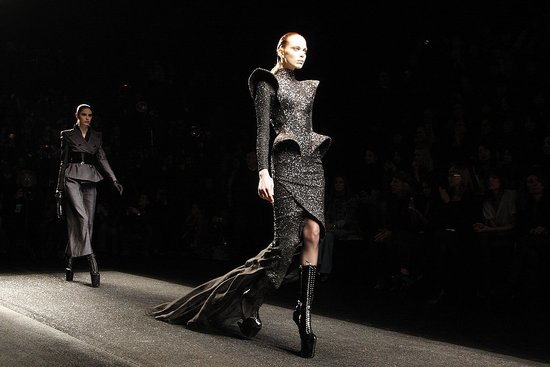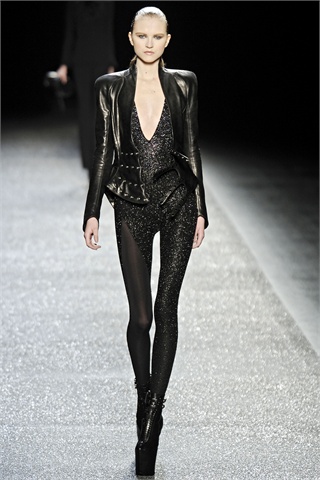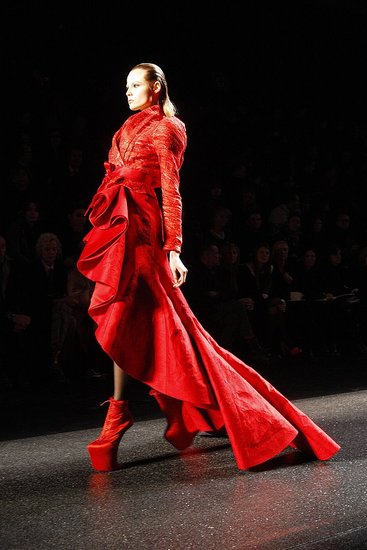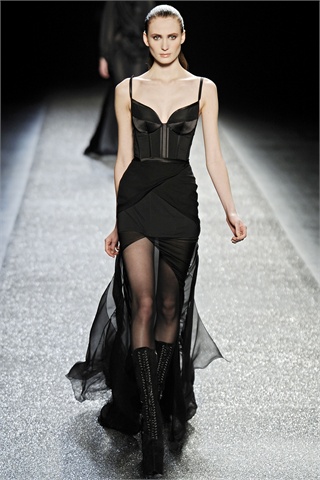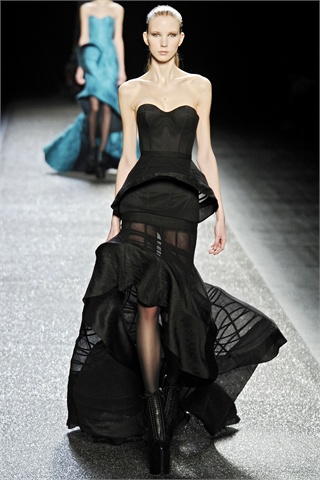 PS: These shoes look promising, unless they're pants with boots attached. In which case, I retract my comment.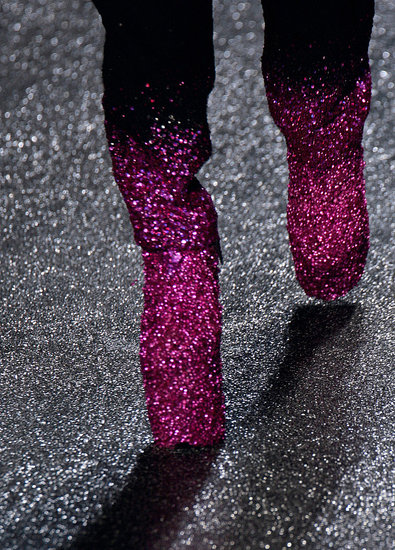 PPS: I told myself I wouldn't focus on new collections, but unfortunately, I have no access to my computer with all my archived collections, scans, and saved images. Hopefully, I'll have a more original post soon.