I'm going through the process of editing through my old magazines and found this spread from an old issue of S0-En magazine.  I remember being completely smitten with this collection when I first saw it. I loved how it was etheral, romantic and modern all at the same time. 
When I browse fashion week photos, I usually like several collections. I save them the pictures I like, and look at them later. It's interesting to see trends progress throughout the course of several years. This collection is now a little over 4 years old, and usually by this time, I no longer find most of the collections relevant. However, this collection still does it for me. 
Editorial from So-En Magazine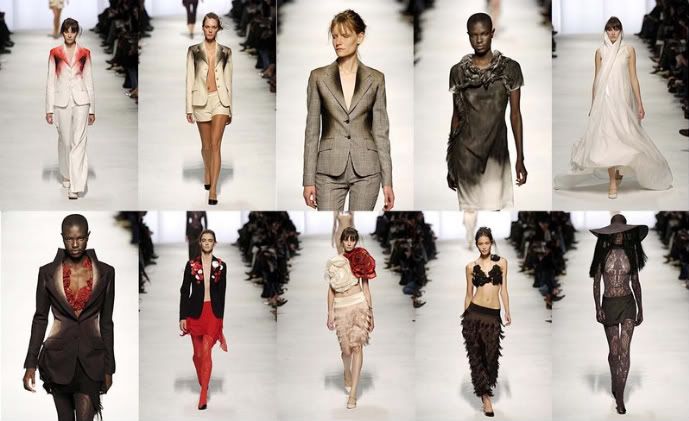 photos from the fashion show courtesy of 
nymag
I think I feel a DIY project coming on.